Join Us for the 2019 Regional Show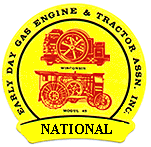 Branch 245 has been selected to host the 2019 Northwest Regional Show. The show is set for July 12th, 13th and 14th. It is being held on the Old Iron Showgrounds
Learn More
The First Bulldog
Who didn't love a MAC truck? Standing alongside the two lane roads in Louisiana, pumping my fist I would hope for a blast from the air horns. If the drivers obliged, and they usually did, I would get an adrenaline rush as they roared by. This 1921 Model AC is one of the first to have the title "BULLDOG" but the logo was yet to be. The logo on the front of this truck preceded the iconic bulldog which was created in 1932 by Mack's chief engineer Alfred Masury. While laid up in a hospital he carves Mack's first bulldog hood ornament. With US Patent rights in hand, the bulldog hood ornament has adorned Mack trucks ever since.
MAC introduced the shaft drive on their 1922 models. These chain driven rear wheels were restored by Hyster out of Portland. Vulcanizing equipment available forced them to modify the original one wide tread and create "duals". The front tires are the originals.
Starting was by hand cranking. Priming cups on top of the engine were filled with fuel so the updraft carbs could have a vacuum for pulling fuel into the cylinders. Fuel was ignited by a magneto, and there were no lights or batteries on the 1921 Model AC. It does sport a windshield. Earlier models were open cab.
This truck still runs and participates in local parades. It is located in Stevenson Washington at the Columbia Gorge Interpretive Center Museum. This is a great museum and worth the trip. The friendly staff started a Corliss steam engine for us and it will be featured here later.
The most important feature of this outfit is you.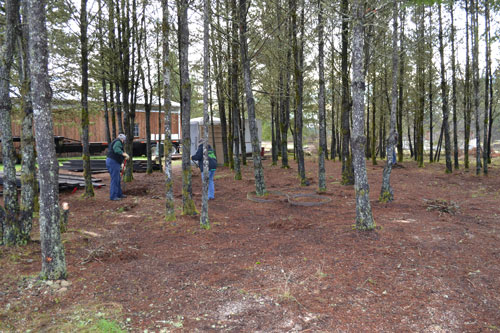 Current Newsletter
Read More -->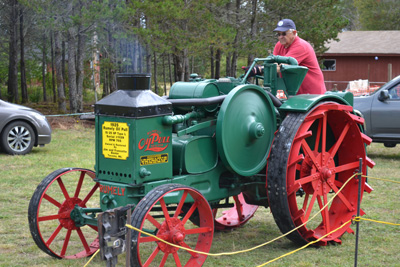 Classifieds
Learn More -->
Join Us
Become a member of Branch 245